You want to follow the progress of your requests on MySmag.
Follow-up of requests
Click on your name at the top right of the screen then "My activities":


You see all of your Requests :

the subject of the requests

The reference (number) of your request.

The date your request was created.
The date of the last activity (modification) of your request.
The requests status
To consult or modify a request, click on the subject of your request.
You can consult on this page the exchanges related to this request on the left: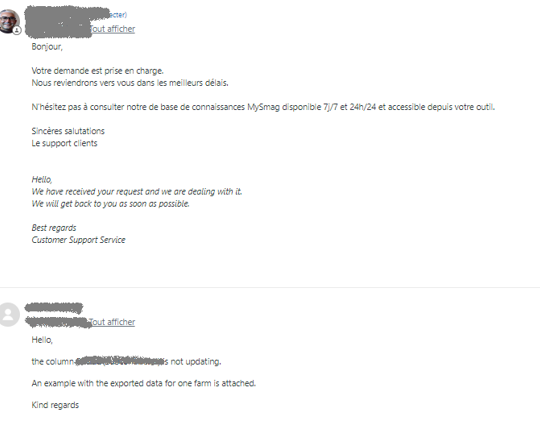 On the right, you can view the details of your request (status, type, priority, etc.)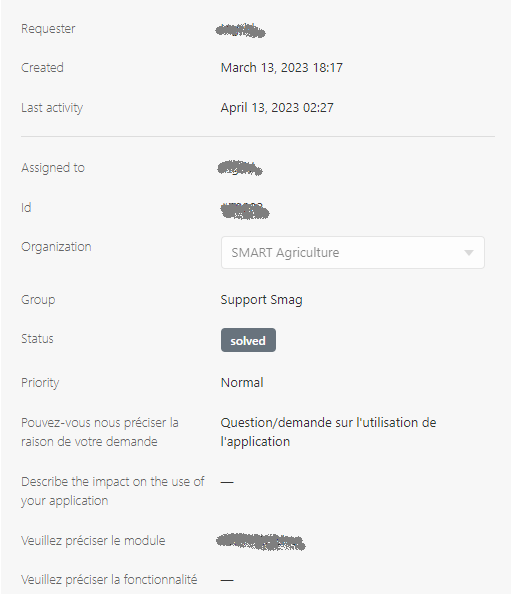 Searches for requests
You can use the "Search in requests" function by directly entering its reference number or by entering a keyword:

You can also filter your requests by status:
Requests I'm CC'd on
You can view requests that were not created by you but are copied to:

Organization requests:
You can consult the requests created by your organization (structure): If and only if you have the rights to do so.

NB : For these last two headings a "requester" column is present, allowing you to see the person at the origin of this request: